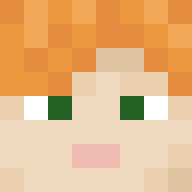 New member

Joined

Jul 22, 2019
Messages

1
Likes

0
My IGN:
46C (Main xKat_Plays).
Platform: (Discord, server, forums):
Server.
Punished by:
MarvelDC.
Reason:
Alt Limit.
Date of punishment:
18th of Febuary 2019.
Why you should be unbanned/unmuted: This account was given to me by my friend (Owns account 'YoungLostArtist') Apparently there was a ban reset however some of his accounts were still banned, before attempting to join he did not tell me the account is banned. I was told my account, xKat_Plays, would be banned for ban evasion if I joined. This means I can't play, even though I had not known the account was even banned. I think I should be unbanned because I didn't exceed the Alt Limit, in fact the alt was a gift since I don't have any alts. Could this account be unbanned so I can continue playing please? Skycade is the only server I play right now, so I'd really like to be able to continue playing.
Screenshot of punishment:
https://cdn.discordapp.com/attachme...sktop_Screenshot_2019.08.14_-_11.16.59.39.png
Thanks.
-Kat.
Last edited: