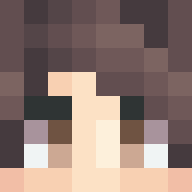 New member

Joined

Feb 23, 2019
Messages

8
Likes

0
My IGN:
_Crepz
Platform:
Server
Punished by:
Th3Vik1ng
Reason:
Duping

Date of punishment:
May 6, 2019
Why you should be unbanned/unmuted:
I respectfully ask you to take a look and understand this thread.
As I said from my last post, I believe I had been banned unfairly. I believe the evidence the staff team had against me is insufficient. Just because the spawners did not reload on its exact position doesn't mean I duped it. I think the spawners just got removed after the reset of miningworld. Here's why
Firstly, C. Spider spawners do indeed generate like the ones I had on my farm. 3 blocks apart in 1 chunk, horizontally. This is a proof of me struggling to find one and ended up finding one; You may skip to 7:28 but if you feel like I used some cheats, go ahead and watch the whole video:
Secondly, I made another world using the same seed. But this time, the spawners did not generate on the exact place.
https://gyazo.com/f96841050cb0d4f00b39deefc79f131b
. If you think I made some sort of scheme, this is the seed and coords of the place; -869675837289972976 ,
/execute in minecraft:
(remove this)
overworld run tp @s 8209.82 15.45 5746.90 -276.66 28.02 (i used F3+C)(Same seed as the video)
The same thing happened to the spawners I sent to _Clam;
https://gyazo.com/d9f1c3c879654dd72c6ea330e7ebd0fa
https://gyazo.com/b62b62b5d305192b9754f487cd257285
.
the seed is -6554567590633848821, and the coords is /execute in minecraft:
(remove this)
overworld run tp @s 499141.80 36.79 144070.89 1797.84 16.36
Of course, it's hard to believe. And I understand that. Hope you take a look at this thread.
Sincerely,
_Crepz
Screenshot of punishment:
https://gyazo.com/35e6905de623d44be1d76abc46f3d091