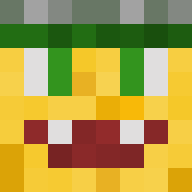 New member

Joined

May 27, 2020
Messages

7
Thank you, staff, for viewing this post.
Obviously, most kits in the game use leather armor with high levels of Unbreaking so that it lasts longer, but
this doesn't work
. Regardless of the Unbreaking level, leather armor is always going to break after a couple minutes of fighting. This is because Unbreaking is calculated differently on armor; it keeps armor from being more than 67% more durable.
This problem dramatically affects what kits are better for killstreak missions, events, and general fights. This is especially a problem for kits with full Protection 4 or close to it since they take more hits before running out of soup, meaning earlier armor breaking.
To fix this, a plugin can be used to make the Unbreaking enchantment work on armor like it does on tools, or just make armor unbreakable for each kit. Kits based on armor durability could easily be replaced with community-suggested ones if armor was made unbreakable.
Source for Unbreaking calculations:
https://minecraft.gamepedia.com/Unbreaking
4