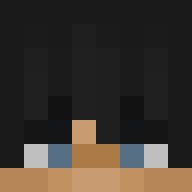 Member

Joined

Dec 20, 2019
Messages

90
My IGN:
Vape4Lyfe
Platform:
(Discord, server, forums). Server
Punished by:
Luukjah
Reason:
Bug abuse
Date of punishment:
1/16/2020
Why you should be unbanned/unmuted:
Friend was using an account associated with me he was just helping me break blocks on my island he went to arena and apparently punched someone then ran back into safezone. Doesn't make any sense how that's his fault the plugin was broken and or how he would even have ANY clue that there was a plugin in place. Luukjah doesn't like me as it is and probably saw that the account was linked up to mine so he banned it instantly for "bug abuse" knowing I wouldn't be able to play. I've had my friend talk to numerous moderators on the discord which just ended up ignoring him as he made quite a good point. Luukjah is literally just having people record/report people that don't know of the plugin then banning them for easy bans. I even had no clue the plugin was broken and I'm in arena 24/7 why would some random dude that just played Minecraft for the first time in how many years know of the servers plugin not working. Literally the definition of entrapment the staff team that already does not like me realizes the account is connected to me and then ends up ignoring his appeals on discord which is hilarious to me. Why wouldn't Luukjah check his playtime then message him saying "Hey you cant be doing that" well it's pretty obvious he saw it was an account associated with mine. No clue how the account isn't already unbanned, the staff team could easily just fix the plugin and or place a sign to warn players to not do that. Luukjah could have easily MESSAGED him saying to stop doing that but he knows what he was doing lmao. Pretty funny to be honest I always end up getting in trouble since everyone on the server doesn't like my presence but this is an actual false reason to ban someone.
Screenshot of punishment:
https://gyazo.com/04deb7e506e9ce2683b2e3023fc99c96
He had explained the situation EXACTLY how it happened and the one person that responded agreed literally no clue how the staff that have staff currently have it. It honestly baffles me the decision making process from some of you guys.
2