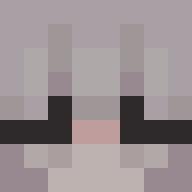 Member
Emerald
Diamond

My ign: itryhardurdad
Offenders ign: REJUSTED
Offence: Using the arena trees / arena cards to hide and run from getting ct'd and killed on skyblock (not sure if its still bannable but here we go
Evi:
Warned several times to go down as its bannable.
He is the only person using a sword which is how hes identified.
0:27- 0:35 we see he also goes up arena after being invis and all other invis stay down which arn't the offenders.
0:46 - 0:50 he runs to the tree to try hide and it fails.
0:55 once again told its bannable
1:15 once again pearls to top of cards
1:55 telling somebody who was helping me kill them that they were here which i knew it was him so thats why i said gamerk which is REJUSTED's old ign and most known
https://gyazo.com/42b6c81a6b4f1f35a983463cf2904303
2:07 he attempts to use the seconds i was hit off to run away but i stay on him as u can see
2:20 he pearls up to the top of cards once again
3:10 we see his sword once again
3:20 pearls back onto the cards
3:40 freezes mid air due to lag
3:42 u can see his leg just poking out of the tree where he attempts to hide and we lose him as he hides in the tree then leaves and goes out of arena (not recorded)