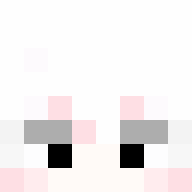 New member

Joined

Feb 7, 2019
Messages

2
Likes

0
Before I put my info and all I just want to say, I am sorry for making my name IWantToDieJack. I thought I would get noticed but now I realized I am STUPID.
My IGN: JustCallMeC4 (IWantToDieJack when I was banned)
Platform: server
Punished by: Skaga
Reason: Malicious Hacks (Report) [Extended]
Date of punishment: 2/9/19
Why you should be unbanned/unmuted: It has been more than 5 months now, and I just feel really stupid about what I did and I really liked the server too. I just want to get back on the server and instead have fun rather than hacking. The only reason I hacked was because I thought I would get noticed in a video, I realize now that I was very ignorant. I just apologize so much. Whether you take it or not, I'm sorry.
Screenshot of punishment: