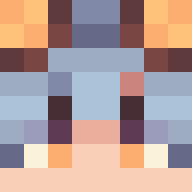 Best EU no CAP
Iron

Joined

Oct 9, 2018
Messages

140
My IGN:
Stratford
Platform: (Discord, server, forums). Server
Punished by:
iCarBen
Reason: Malicious Hacking.
Date of punishment: June 20th, 2019. - 60 days ago.
Why you should be unbanned/unmuted:
Right, i did cheat, 100%, i openly admit to cheating, and that is the FIRST time i have ever actually cheated on skycade, i understand what i did, and i do take full responsibility, I have removed all forms of hacks and deleted them. I will never use hacks ever again on skycade network.
I feel as though im genuinely entitled to become unbanned and that i have learnt my lesson and willing to prove it.
I genuinely dont use types of cheats within Minecraft. I have been playing Minecraft, especially on kitpvp servers, for several weeks now and I have improved in my pvping skills tremendously. Not that this is immensely relevant, but, I haven't played on a fun kitpvp server in a while till I found Skycade, I still am regretful, and and hoping to be given a second chance.
Thank-you for taking your time and reading this APPEAL.
2