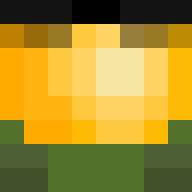 New member

Joined

Nov 10, 2019
Messages

1
Likes

0
My IGN: ThiccEllie
Platform: (Discord, server, forums).
Punished by: xDartz
Reason: Ban Evading a account with malicious hacks
Date of punishment: 11/10/19
Why you should be unbanned/unmuted: Server is fun and great to play. I got frustrated on kitpvp because of some hackers on kitpvp. I don't know what was going through my head so I downloaded hacks and a acc generator. So I was figuring out how the hacks work on a different account forgetting that I can get banned for evading. I went on hacking for about an hour than finally got caught. The next day I was wanting to play legit again because when I was hacking I wasn't finding it enjoyable. Because I was just sitting there clicking w and what fun is that. When I logged on I was in kitpvp for a few minutes then got banned by xDartz for evading. I was tempted to get on an alt and play but I was like that's not worth it, its gonna make it worse. Therefore I am sorry for hacking on play.skycade.net. If there is more hackers I will resist the hacks, calm down, and try to avoid that hacker or just stay in the spawn until he is dealt with. I really hope that you have taken notice that I really enjoy this server and want to get back on and start playing the fun gamemodes again.
Screenshot of punishment:
1