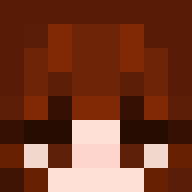 New member

Joined

Jan 21, 2019
Messages

1
Likes

0
My IGN: WolfGirl_675 (I changed it to Lorenzo__meh)
Platform: (Discord, server, forums).
Punished by: nocookie4me
Reason: Alt limit
Date of punishment:24/4/19
Why you should be unbanned/unmuted:
I logged into skycade for the first time in a while a week ago and it said I had been banned for Alt limit. I was really confused because I hadn't been on minecraft in a while because I did not have a computer. Could I maybe be unbanned or have a list of usernames that were banned for alt limit. Maybe have the video proof of the accounts banned if you have it?
I'm not sure what else i'm meant to have here so, thank you for reading my ban appeal
Screenshot of punishment:
Last edited: