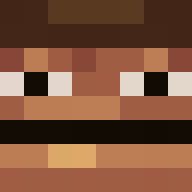 Active member

Joined

Aug 23, 2018
Messages

136
Your IGN: Slaavic

Where is the bug happening? (Factions, Skyblock, Discord, etc.): Prisons

Brief description of the bug: I fish the fishies, go to spawn to open my crate. go back to my mine which isnt the fishing one, sells inventory. onyl sells for $384
when at the fishing one it would sell for about $17k (maybe fish are only meant to be sold at the fishing one? should make it so u can sell fish at every mine for the same price)

Describe how to do the bug: Fish, get fish, go to different mine, sell fish.
1