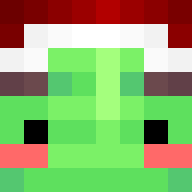 Member
Diamond
Gold
Iron

Joined

Oct 28, 2018
Messages

19
My IGN: Camri
Platform: Server
Punished by: nocookies4me
Reason: Toxic
Date of punishment: 12/12/18
Why you should be unbanned/unmuted:

Hiya! I've made about.. 3 or 4 appeals now? I'm not really sure. Anyways, it's been almost a year now. I've tried to explain the story a million times but it's always been jumbled. I don't even remember all the details. I was going through one of the worst points in my life, and honestly, I was a terrible person. I've made many improvements over the 9 months I've been banned. I think I should just explain what I remember happening, and then tell you why I think I should be unbanned.

It all started out on the Skycade discord. Cookies and I used to be cool with each other, and although we only sort of knew each other through a mutual friend, we had an inside joke from the night before. It was literally just the phrase suck my toes. Anyways, later in the skycade discord, I told her to suck my toes. I thought she would understand but she didn't. She banned me from the discord, I appealed and got unbanned. It was all good at that point.

Sometime later, I was talking to some friends in a discord. This discord wasn't the official skycade one. It was a totally unrelated discord that one of my friends owned. In the discord server, cookies started talking and I called her a thot. I know it was uncalled for, and I'm sorry. It shouldn't have been said and I understand that now. Anyways, I got banned and have stayed banned ever since on both the server and the discord.

I've seen so many people get unbanned for the exact same thing I did and I just want to know why they got unbanned and I didn't. Please don't just say denied, locked. I want an explanation if that's possible. I've never fully realized why I got perm banned to be honest. I'm just guessing and going off of that. If I do get a reduce or unban, or at least an unban from the discord, I promise to be extremely respectful to those around me and take feelings into consideration. I didn't do that before and I'm ready to start now. I want to be a good person, and I want to treat people the way they deserve to be treated.

I want to be able to talk to those friends that I didn't get a discord name from. I want my friends back. Just please explain to me what I can possibly do to get unbanned. These appeals seem to get nowhere and I'm getting hopeless.
1