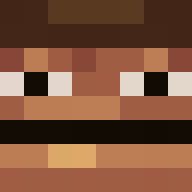 Active member

Joined

Aug 23, 2018
Messages

139
My IGN: ContactSlav
Platform: (Discord, server, forums). Server.
Punished by: Furhip
Reason: Hacking
Date of punishment:7/31/2019
Why you should be unbanned/unmuted: I think I should be unbanned or ban should be reduced because i have learnt my lesson and i miss my favourite server and all my friends on it. Another reason i would like my ban to be reduced or be unbanned is that as soon as i get unbanned i will be on holiday and i will not be able to play my favourite server for about 6-7 weeks. I have realised my mistake of hacking and will never do it again, i am sorry to the person that hacked on.
Screenshot of punishment:
https://gyazo.com/5d2888a498bb17b3bc22ba0e086676fd
3