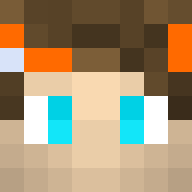 Well-known member
Staff member
Manager

Joined

Jul 21, 2018
Messages

281
Likes

1,393
Hey! We're resetting Creative! It's currently the least popular gamemode on the network but we think it deserves some love, especially because we have a pretty awesome build team and we host monthly competitions for builds!
Creative resets next Saturday, the 20th of July, at 6pm UK / 1pm Eastern
We're making quite a lot of neat changes, the primary one being BIGGER PLOTS! Here's the full list alongside a sneak peak of the spawn:
- BIGGER PLOTS. All players will have access to a 100x100 block plot
- Adding GoPaint and GoBrush
- Purchasable permanent access to World Edit, GoPaint and GoBrush (no need to vote then)
- Access to /theme which will give you a random theme idea for you to build
- Access to /speed which makes you fly faster for easier building and travelling
- Access to /hdb (head database) which has thousands of playerheads to help decorate plots with
- Dynmap of the world, which is an online map that you can check out (example here -
https://map.cubesmp.com/
)
- A public area filled with useful builds that you can copy with world edit to help speed up your builds, like custom trees, bushes, lamp shades etc
Some really simple but super useful and nice changes, hope to see you there!
12

2