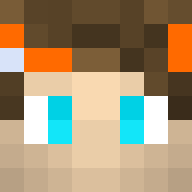 Well-known member
Staff member
Manager

Joined

Jul 21, 2018
Messages

279
Likes

1,391
Crop Hoppers are a really useful thing that will
make your life a lot easier and make the gamemodes a lot less laggy!
Specific to Skyblock and Factions, crop hoppers are able to collect your farming loot using JUST 1 HOPPER and place it directly into tens of chests using THE SAME HOPPER. You'll need 1 hopper per chunk, or if your farm is super busy maybe 2-3, but that's all! You can automatically assign these hoppers to chests and there's no need for huge complicated transport systems for items now.
Check out this video briefly outlining all you need to know about crop hoppers and linking them to chests! Note:
The chests DO NOT have to be in the same chunk as the hopper, the hopper can send items to chests within the same chunk as the hopper or any chunk surrounding it, including diagonally. So a 3x3 square, the hopper being in the centre.
Last edited: