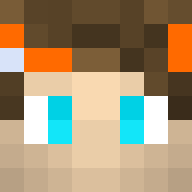 Well-known member
Staff member
Manager

Joined

Jul 21, 2018
Messages

281
Likes

1,393
All in-game rules apply.
Do not Advertise other Discord Groups, Youtube Videos(Unless Skycade related), servers, etc.
Do not spam the chat
No music bots, we have a music channel.
No soundboards, voice changers, or playing music loudly through the microphone.
Do not Staff Impersonate.
No Discrimination of any type.
Do not record the channel without consent from all in the channel
Inappropriate Names & Avatars are not acceptable
Do not link anything related to screamers, pornographic content, phishing/spams, virus' or any other inappropriate website.
Do not Disrespect players & staff
Any other rules are applied to Discord
Do not excessively channel hop.
Do not Ban evade.
All Discord bans are permanent.