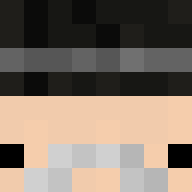 Tea is better than coffee.
Emerald
Diamond
Gold

Joined

Sep 1, 2018
Messages

25
IGN: CuppaTee
Where it's happening: everywhere on the server
Description: typing /customtitle reset brings up a pop up in chat saying something like: "you must wait 1 week from when the previous suffix was created to make a new one". I did this and it told me I had to wait until the payment refreshes, so I now don't have a custom suffix for the next 22 days. Maybe change it so others don't make this mistake? I kinda feel like i wasted my money for this month :/
Proof/how to do bug: type /customtitle reset in-game.


Edit: if you need proof of how long is left on my emerald rank or something similar let me know and I'll send it to you when I get back on my computer.