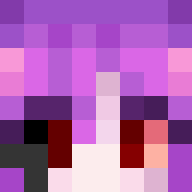 Member
Emerald
Diamond

Joined

Dec 12, 2019
Messages

30
Likes

20
Your IGN: ScientistEvelyn (Formerly Alexis_Evelyn)
Where is the bug happening? (Factions, Skyblock, Discord, etc.): SMP
Brief description of the bug: Ender Dragon Deleted Trident After I Hit The Dragon With The Trident
Describe how to do the bug: Hit the ender dragon with a trident.
I previously made a bug report on losing my trident to a bug with the ender dragon and staff have not replied to the bug report I made back in January. The original report is at
https://skycade.net/threads/the-ender-dragon-deleted-the-trident-i-just-got-today.38212/
.
I still request for a replacement trident as that bug does not occur in vanilla Minecraft.
Video from original report: