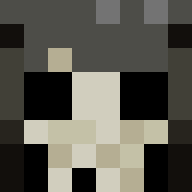 New member

Joined

Jul 18, 2019
Messages

5
We are looking for expert pvpers and a secondary cannoner to assist our main one.
You must be at least 14 and have a working mic.
Before you apply here, you must join our discord server
https://discord.gg/wa342YZ
We explain everything in depth about our faction there.
Apply down below or on our discord server.
1. Read everything in the "star system" channel.
2. Read everything in the "expectations" channel.
3. Read all the rules in the "rules" channel.
4. Read and answer all of the questions listed below.
5. Make sure to answer in the format provided below.
6. Make sure to answer each question truthfully. DON'T LIE
7. Submit your application either in the "applications" channel in discord or down below.
8. You will be notified in discord on your results.
Application format:
IGN:
Discord:
Age:
Time zone:
Your previous factions name:
Your role in it:
Time Spent in faction:
Reason for leaving:
1. Have you ever been in a competitive/semi competitive faction before? Give details.
2. Have you ever been kicked from a faction, if so from what one and why?
3. For how long have you been playing factions on skycade and in general?
4. Why would you like to join Origin?
5. What is the most important thing to you in a good faction?
6. At what times and when are you usually online?
7. What are you hoping to contribute to the faction?
8. Is there anything that seperates you from the other applicants?
9. Describe yourself in one word:
10. Do you know what schematica is and how to use it?
11. Do you have any alt accounts that can be used for power?
12. What area of factions would you call yourself an expert in?
13. How much time are you willing to spend to grind things for the faction? (e.g. outback/finding bases/wall building)
13. What can we do to make your stay a pleasant experience?
Rate yourself on the following:
PvP Skills: /10
Grinding (outback/finding bases/wall building: /10
Cannon Skills: /10
Faction Knowledge: /10
1