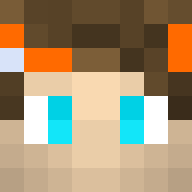 Well-known member
Staff member
Manager

Joined

Jul 21, 2018
Messages

281
Likes

1,394
*there are 2 parts to this as it was too many characters, so be sure to read the post and my reply to it for the 2nd part of the rules.
What are the rules / specifics surrounding cannons?
Something people ask a lot is if we ban any cannons, the short answer is no. The long answer is all cannons that you can get to work are allowed, except for auto cannons. You have to manually shoot the cannon yourself each time. We've disabled entities above 255, so roof cannons don't work and are not allowed. This, like all rules outlined here, is subject to change, and we'll let you know in our discord #updates channel if it does like we would with any rule.
Also if a staff tells you to stop with a specific cannon in game before an admin+ posts in #updates then you have to listen.
The TNT limit is set to 3000 at the moment, which is quite a lot. So any cannon that's shooting more than 3000 TNT at a time will not work properly.
Cannons form part of 2 rule exemptions, rules which will be expanded on later so keep an eye out for 'B**ch claiming' and 'Claim camping'.
The rules about alt claiming, and various other limitations on creating "sister factions"
A "sister faction" is a faction thats sole purpose is to boost another faction, be it on f top, money or events. Each faction *must act independently of each other*. This means that each faction should have a base of its own, and must act in a way that boosts its own interests over others - so we expect to see every faction grinding to get spawners for themselves, supplying themselves with gear and fighting to win events for themselves if they attend.
This doesn't mean you can't have an ally, this means that your relationship with your "ally" shouldn't be wholly one-sided and beneficial to one faction but not the other.
The reason for this is because we have player limits per faction, so a "sister faction" that exists purely to boost the main faction bypasses the player limit as well as other limits such as the claiming limit. Which leads us onto alt claiming…
Alt claiming is the act of having a Minecraft account that isn't your main account (an alt account) in a faction different to your main account, and that faction claiming land. This bypasses the claiming limit imposed on factions and is strictly not allowed. Your alt should only ever be in your faction, which is why we have /f alt - to allow alts to join factions without taking up valuable slots for real people. Your alts can't be in an ally's faction either.
In a similar vein to the "sister faction" rule, two factions can never share a base nor can they share walls of a base. Each faction must have an independent base, at least 10 chunks of unclaimed land from another faction's base.
Also we have a claim limit for a reason, purposely extending your walls past that limit by using something like a claim buffer (a gap in claims, then more claims) is not allowed by any means.
Remember that the alt limit per household is 5. So you can't have more than 5 accounts, including your main account!
Faction base defences - what you can and can't do
We have some limitations on what resources can be used to build a base, for example we made it so chests, enchant tables and other like items will stack falling sand above them (in default the sand breaks) so that cannons can still break through walls with these blocks at the bottom of them. We did not change the behaviour of slabs, so they still break sand and require slab busting. Anyone caught using blocks or strategies that makes their base impossible to raid will have their base edited so that players can cannon the walls. Signs CAN NOT be put on walls to make it more difficult to raid it, any wall defense using signs is not allowed. Any chests you have in your base must be visible and accessible, so this means no regen chests and no covering chests in blocks or lava. A chest must be able to be right clicked without interference!
In terms of the amount of walls you're allowed, then you can have as many as you can fit within the claim limit. You are limited in the amount of, and style of, regen walls you're allowed. Each base is allowed, on each side (presuming the base is a square/rectangle shape) 1 layer of regen walls. Not super regens, not regen filters, just normal regen walls - the classic. So a 1x1 lava source with 1 block of cobblestone on each side, that's what a 'normal regen' is.
You're also not allowed to claim for example 20 chunks for base walls in a row, then leave a gap, then claim 10 more chunks for walls. That bypasses the claim cap and is not allowed.
Bases can have as much obsidian and sand as they want, as well as filters. There's no restriction on walls other than regens.
The actions you're allowed to take when defending your base are also largely unregulated. PvPing, patching walls and cannoning your enemies cannon are all perfectly fine.
We have two notable restrictions on your actions when defending a base: You are not allowed to use gen buckets or the schematica / printer mod to patch your walls whilst a raid on your base is ongoing. Any wall patching must be done manually, block by block, until a raid is over.
Our second notable restriction is regarding the blocking up or watering of spawners. At no time are you allowed to cover your spawners in water, lava, or blocks, even when you aren't being raided. They must be open to the air at all times, meaning they can be creeper egged if someone manages to cannon into your base.
Last edited: