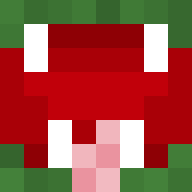 Active member

Joined

Aug 13, 2018
Messages

101
@WelshAlex

I asked these questions but I don't think you saw them:

1) this creeper egg that ignores water, can you put it on top of the roof of a base and bypass maybe a hundred walls? bit OP?

2) Why is watering / blocking up spawners not allowed? and is mining allowed (while you are being raided)?

3) does disabling cobblestone generation mean gen-buckets have to be used and not the 'old fashioned' way of dropping lava down then dropping water?

4) how will 'only for raiding' knockback sticks be enforced? will players have to report? will their be an automatic ban if used in war-zone? also what happens if people use it during a conquest or something and their are no staff on?

I would suggest some kind of automatic kick for using the knockback stick in war-zone.
1) Make an obsidian roof, Sorted.
2) So, if you are getting raided you either have to defend your base or lose all of your spawners. You can't just mine all your spawners in seconds that would be way too easy.
2