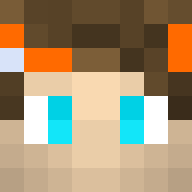 Well-known member
Staff member
Manager

Joined

Jul 21, 2018
Messages

279
Likes

1,391
That's right, season 12 is coming to an end and Season 13 is just around the corner with some BIG changes incoming!
Season 13 will release on Saturday, March the 2nd at 6pm UK time / 1pm EST
. That means the purge for season 12, as always, will start on Friday at 6pm UK time / 1pm EST. You can expect to see a post on the purge details soon.
So you're all wondering what changes you can expect to see in Season 13, but also what the "f top prize" will be. So let's get f top out of the way first.
F Top Prizes
So for Season 13, and for the first time in Skycade's history, we will be rewarding factions with IRL money if they finish on f top. This is a trial, and is not guaranteed to happen in season 14. But here are the numbers:
Every 4 weeks
these prizes will be given out to the factions on /f top -
#1 f top - £200 / $250
#2 f top - £150 / $190
#3 f top - £100 / $125
#4 f top - £50 / $60
#5 f top - £50 / $60 store credit
In line with this we will be a lot stricter on what constitutes a faction, how many rules a faction can break before being disqualified and so on. You can expect a fully customised rules thread for factions before we reset.
Faction LEADERS will be able to use the command
/f setpaypal
so that we can pay them what they're owed with ease. It is up to factions to decide how money will be split, and any changing of agreed deals after money is won may result in a ban.
On top of this, the longer a spawner is placed without being mined the more points it will contribute towards /f top, meaning you can't just hide your spawners until the day before we look at winners!
Several 'Planets'
Spicing up our terrain arrangements and opening up lots more corners for factions to use, Season 13 will have a wildly different set of worlds to previous seasons.
We'll have 5 worlds, 4 of them players can build bases in - meaning 16 corners!!
World 1 - Spawn world + Arena. This world will be purely for Spawn and PvP, and will only be 300x300.
World 2 - End world. This world will have our custom end terrain and regular end physics.
World 3-5 - Overworlds. Each of these worlds will have a different style of terrain, and will vary in size, but all will have regular overworld physics.
New Features
After lots of requests for a wide range of features, we read countless feedback threads and listened to staff as well and we've chosen some of our favourite feature requests and added them to Season 13. Here's a list:
- A communal TNT storage chest for factions. This is a place where anyone in the faction can deposit or remove TNT for when they need it. It's accessed by typing
/f tnt
and is super useful for raids, so if you have lots of TNT stock you don't have to keep teleporting back and forth to get it!
-
We're bringing back /f achievements - but this time they won't contribute to your f top, but the more achievements you get the more rewards you get for doing them! For example, if you get say 500 achievement points, you'll be given constant speed 2 in your claims. We've also added /f chest which has limited space but can be used to store communal items like spawners or armour, which you can unlock by achievements.
- We've added stackable spawners, like on Skyblock.
-
Added a command that disables TNT and Sand entities for players to reduce FPS lag when raiding. We've also made it so TNT explosions don't damage players.
- Added
/f money
which is a shared faction balance that players can deposit or take money from.
-
We (hope) we've fixed enderpearl glitching, which will be tested thoroughly over the next 2 weeks before release. So enderpearls should be back!
Community Poll
We also ran a poll on our discord server and got around 500 responses. We asked you guys a bunch of questions about changes you want to see directly, and let you vote. Based on this results the following changes have been made for Season 13:
-
We've made it so you can only sethome in your own, or your allies, faction territory. Also wilderness. This means players can't set homes in other people's bases.
- We've made it so if you log out in enemy or neutral faction land your player will be sent to spawn.
-
If a player is kicked from a faction any home they have in that factions base is then automatically removed and the player is sent to spawn.
These 3 changes make it so factions can be raided and lose lots of valuable items and spawners but not be forced o rebuild a base, which means they're less likely to just quit.
-
We're increasing the claim cap from 225 to 500
- We're increasing the claim limit of chunks in a row to 30 from 25
-
Factions will now be able to use outback credits to purchase extra /f warps
- Mystery crate keys and voting crate keys will be virtual as opposed to an actual item, much like money is virtual and not an item.
-
We're adding McMMO, but not for PvP! McMMO is a plugin that lets players grind specific areas such as farming, fishing or mining and rewards them for it. (Google it)
Other Misc Changes
- Removed the ability to sell cactus
-
Raised the sell price of sugarcane by $5
- F fly will be disabled for the first 30 minutes of the map
-
Increased price of sand and obsidian gen buckets in the shop
- Redstone farms will no longer be allowed
-
Several rules changes and clarifications which will be outlined fully in a thread before we release Season 13.
That's all for now. Sure I've missed something, always do, but none the less a pretty packed thread full of cool changes! We hope you're as excited as we are
Remember, Saturday, March the 2nd at 6pm UK / 1pm EST. See you there!
Last edited:
37

9