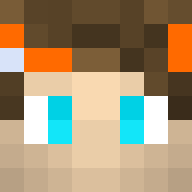 Well-known member
Staff member
Manager

Joined

Jul 21, 2018
Messages

279
Likes

1,391
Hey folks, time to announce the end of Season 13 and the release date of Season 14 of Factions!
Season 14 will release on Saturday, May the 4th at 7pm UK time / 2pm EST
.
In regards to Skycade's infamous 'Purge' - unfortunately we're not doing this for the end of Season 13! It's run a bit dry, it's been our end of the world for years, and we feel it's time to try something new to say goodbye to Season 13! So what will we be doing? Well, in short,
we'll be having a massive KOTH that starts at 3pm UK time / 10am EST.
The idea is a huge KOTH that forces factions to be tactical, good at PvP and geared! The faction that wins the KOTH wins the event and then the server is closed until Season 14 opens. But there's a few twists! Players will not be able to respawn, and the KOTH world will have a shrinking border.
You can find the full details of this event >
HERE
<.
Season 14 Details
F top prizes!
Every 2 weeks
these prizes will be given out to the factions on /f top -
#1 f top - £100 / $125
#2 f top - £75 / $95
#3 f top - £50 / $60
#4 f top - £25 / $30
#5 f top - £25 / $30 store credit
This totals £1,100 / $1400 over the map!
Faction LEADERS will be able to use the command
/f setpaypal
so that we can pay them what they're owed with ease. It is up to factions to decide how money will be split, and any changing of agreed deals after money is won may result in a ban.
On top of this, the longer a spawner is placed without being mined the more points it will contribute towards /f top, meaning you can't just hide your spawners until the day before we look at winners!#
New Features
Season 14 sees a lot of quality of life fixes, as well as several big changes players have been asking for!
- An overhauled economy that still relies heavily on spawners, but also cactus and other forms of income. The economy has been overhauled so that we can more closely control the supply of rare enchants and items. We're hoping to use this as a way to give players some more special items to work towards getting!
- In line with that we've overhauled our crates once again, they will now balance better with the new economy but also give out more rewarding items.
- The recipe for /tntcraft has changed from needing sand to just being 9 gunpowder for 1 tnt!
- Endermen and Iron Golems will now die like other mobs such as creepers and zombies, meaning you don't need longer spawner rooms or lava for Golems!
- Chat now has a kill feed, however it is limited to PvP battles in which a certain amount of damage was dealt so that chat only gets to see big kills!
- Spawners now go straight into the players inventory when being mined!
- We've added 3 new custom enchants;
> Experienced (Gain more experience for killing mobs.)
> Misplace (Gives you the ability to misplace a players weapon, so if their sword is in slot 1 you can randomly move it to slot 2-9, confusing the player you're fighting!)
> Frostwalker (Freezes water as you walk over it.)
- Throwable creeper eggs! Get those pesky spawners. Look here > https://gyazo.com/519487818524025954aac4b08c4e4168
- A lottery plugin. Now you and your friends can gamble a bit of money and enter a lucky draw to win the whole pot!
- Some rules changes, including the disallowing of using signs as a base defence. Full details will be included in the factions specific rules thread and discord #rules-updates before launch!
That's about all we have for you today, we hope you like the changes. We're most excited to see the potential of the End of the World event! What's your favourite change? Let us know below! And remember, Saturday the 4th of May at 7pm UK / 2pm EST!
Last edited by a moderator: