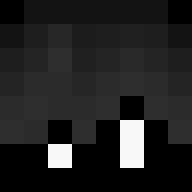 Mod
Staff member
Moderator
Diamond
Iron

Joined

Nov 10, 2018
Messages

1,721
Likes

528
Skycade Giveaways
Presented by @Banthony4 and @TrySimple
Partnered with @Himatric
First time giveaway for @Himatric please remember to thank them!
Side note, we took a little break from giveaways for a few days just to make sure we have a few new ideas for the discord giveaways, which you can contact myself about joining.
This newest giveaway is sponsored by @_Magyk
Current Giveaway(s)
10£
(12.38$ USD)
(This item can be paid via through items only on the skycade store, we will not pay this out privately for this giveaway)
When/where is the Giveaway(s)
This current giveaway is actually on this thread!
Now till
April 3, 2020, @5:00 PM EST
Information on how to participate in the Giveaway(s)
Please put your name and reason, while putting what you'd like for your gift for entering the giveaway, anyone that says "Free stuff" or "Free gimme", ect will be taken out of the giveaway and ignored

We'll be randomly drawing this giveaway!
FORMAT
IGN:
What would you like?:
Reason:
Notes
You may trade-in for a prize that is equal or lesser than the one you win, but you cannot combine prizes with other people who won for a bigger one.
Please actually fill in the format properly, otherwise, we are allowed to not put you in the drawing if we feel it's inappropriate
As well as we are doing these giveaways for fun and not for personal gain.
We try our best to work with our contributors to give out the prizes, unfortunately, if they don't follow through with what they've promised we cannot provide, we are unable to control what they do and try to hope they fulfill their promise to the community in these threads.
If you see this, say what you'd want to see as a new giveaway by doing #Next (State what you'd like)!
​
Last edited:
4

4