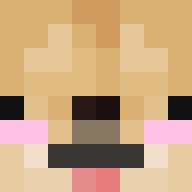 New member

Joined

Sep 21, 2018
Messages

11
Likes

7
Name: HenloFrens.
Platform: Server.
Punished by: GalaxyPurpleBlue.
Reason: Minor bug abuse.
Date of punishment: 2/11/19 8:43pm
Why you should be unbanned: At the time I didn't know that what I was doing was bug abuse. I did stop when I was told and after I stopped I was allowed to keep on playing for around 30 minutes. I think that I should be unbanned because I did stop when asked by a Helper and a Mod (GalaxyPurpleBlue and MarvelDC). I honestly think they should fix the FireMage kit in Kit Pvp so that the fire cannot go through walls. Thanks, HenloFrens.
Screenshot of punishment:
5

1