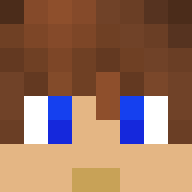 Member
Gold

Joined

Aug 18, 2018
Messages

45
Likes

16
My IGN: Head4che
Platform: (Discord, server, forums). Server
Punished by: xDartz I think?
Reason: Malicious Hacks
Date of punishment: About 2-3 months ago I assume
Why you should be unbanned/unmuted: Well, I actually been thinking about this ban for a while now, It's been on my nerves that I couldn't play factions and kitpvp because of my mistakes. I know I have gotten banned for this before, I really think I learnt my lesson, It's kinda boring not allowed to play a server I sometimes main on. I took a lot of time to think and reflect on the actions I did. I just hope you can believe in me and I can prove to you
.
I've played on this server for a heck of a long time, Probably about 2-3 years now. Knowing that i'm missing out on a good community
Please take in consideration
Screenshot of punishment: Dont have one sorry.
1

1