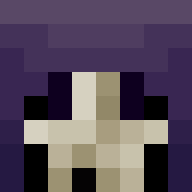 New member

Joined

Jan 20, 2019
Messages

2
Likes

5
Hello folks,

My Minecraft I.D. is AntoniusBlock1 and I come on here with my two children. Their I.D.'s are AntoniusBlock2 & AntoniusBlock3.
Obviously I am an older player and have spent quit a bit of time in the 'prisons' game but I am loving kitpvp. My sons have killed me on more than one occasion!
A bit slower and less well equipped than the rest of you but having fun all the same.
5