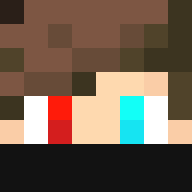 New member
Joined

Mar 16, 2019
Messages

7
Likes

1
Hello, I'm Tornado2581, I'm the guy that sucks at everything fighting: factions, kitPvP. I usually play on kitPvP tho (i really don't know why).

I'm the type of person who will cheer you up, If you are feeling sad and I'm on, say hi to me, and I'll chat with you!

Im glad to be here. I really hope that I can become more than just a player in the future, and that I can join the skycade community as a Helper or Mod.

Who I am?
- a teenager who is 13.
- the class clown
- the one who thinks all mods *cough* especcially iCarBen *cough* (sorry, I have a cold), are the best (also helpers, and admins, and, well, basiccally the entire staff team).

That is just me saying hi.