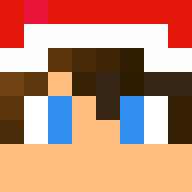 New member
Diamond

Joined

Mar 2, 2019
Messages

10
Likes

0
My IGN: The_Cosmos_
Platform: (Discord, server, forums). The_Real_Cosmos#9946
Punished by:
WelshAlex
Reason: Spam/Caps/Fonts/Hackusating
Date of punishment: 9/8/19
Why you should be unbanned/unmuted: Well I was originaly upset because I completed a mission and didnt get my lunar crate key. I didn't take it well and I raged in the chat. I will try not to let it happen again. Its fun playing on this server and want to don't want to continue being muted. I hope you understand.
Screenshot of punishment: