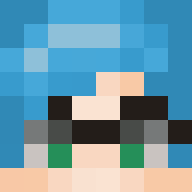 New member
Emerald
Diamond

Joined

Jan 17, 2020
Messages

2
Likes

0
My IGN: EvanAlexJames
Offender's IGN: not sure, but owns /pwarp shop
Offence: When you warp to /pwarp shop, you are instantly killed. If I didn't have fly, I would have been killed.
Evidence: I have tried multiple times to go to the warp, thinking that maybe it was a glitch, but it is not. The warp will kill anyone who does not have /fly.