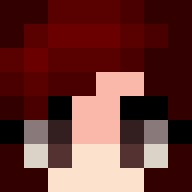 New member

Joined

Aug 9, 2018
Messages

10
Likes

2
1: /Fixall or /fixarmour command, would work like /soup have a cooldown and cost some gold.

2: Missions, or accomplishments that can earn you gold, items, or special kits!

3: Special kits that can be unlocked via playing longer, ( ill talk about later in the post)

4: More kits / Better kits. / Buff or nerf of other kits

Explanation on #3, Maybe have to kill a certain amount of players or play for a certain amount of time to get a special unlocked kit you wouldn't be able to buy. Get a certain amount of bounty kills ( Bounty hunter achievement or quest ) to unlock special items or kills, buffs or coins.

Explanation on #2, Such as kill a certain amount of players in a time frame, do a certain thing for a time limit or daily. Daily quests for coins or to even unlock special kits (#3).

Hope you guys enjoy some of these ideas and leave suggestions or +1 or -1 rep on ideas you think should or should not be added!
1