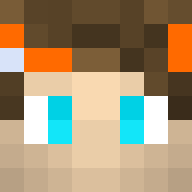 Well-known member
Staff member
Manager

Joined

Jul 21, 2018
Messages

283
Likes

1,427
Hellooooooooooo!
We've got a big update just released for KitPvP, this time coming from
@Taon2
in his first project as part of the Dev team. Here's a list of all the cool stuff you can check out right now!
Kit Changes:
-Frosty ability, Shaco ability, and TeleporterKit ability now have 10 second cooldowns
-When using Sonic kit, you now lose your speed only if you get hit by another player, rather than you hitting someone.
-Sniper now has a sword
-Kitmaster ability cooldown changed from 40 seconds to 60 seconds
New Command! ./refreshkit
-Currently has a 24 hour cooldown. This will be changed!!! This is just so it wasn't set too low when its released, it will be lowered over time as we see fit.
-Costs 2500 coins per use.
-Refreshes the kit in your inventory completely (armor, weapons, soup) upon use.
New Event: Kill the King!
-Slightly more common than Infection (Infection occurs half as often as it did before)
-One random player is selected to be the king. Primary goal is to kill the king.
-The person who kills the king currently does not get a reward, but this will be changed. We need to think of a cool reward to give out. In the meantime, please enjoy the fame cake for being the one to Kill the King!
Other Misc Changes:
-./soup price increased to 100 coins
-./shop displays all kits rather than having a rotation
- KitStacking bug should be fixed
- Armor is available to be seen in the ./viewkit menu
- Added a neat 'ding' noise when you get a kill
- Kits that shoot projectiles (snowballs, arrows, etc) now are counted for assists
- Other boring misc stuff you dont care about
Hope you enjoy the update, if any of you have any suggestions on how to improve the Infection event, certain kits, or these new additions, please make suggestion or bug reports on the forums. Feel free to tag Taon, or any admins in the post!
Last edited by a moderator:
21