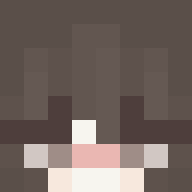 New member

Hello, It's your friendly carpenter Lockback!
I'm looking to apply/join a clan where I would be able to show my values such as making bases, finding raids, making friends, etc.
I've played Minecraft Factions since early 2012 and would like hopefully become a loyal/trusted member wherever I can.
Some details:
- I'm 17 turning 18 in November.
- I would like to join a Faction that is somewhat large with people who understand the basics of factions and is possibly well-known on the Server.
- My Discord: Lockback#5272
PS. For further information about me contact me on Discord.