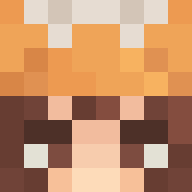 New member

Joined

May 19, 2019
Messages

23
Likes

6
I will be putting down a list of controversial topics on skycade which I have become victim of, heard of, or seen on skycade.

1. staff muting swiftly with no explanations (at times I didnt even know why I got muted)

2. Incompetent devs refusing to add anti cheat thus over working the staff team

3. #2 also causes me to specualte why so many staff are getting fired, or resigning. (INCLUDING THE MAN HIMSELF! MRSWALBERT!)

4. No kit PvP reset, or duel fixture.

5. Boring over used gamemodes (seriously? skygrid?)

6. Devs refusal to listen to the player base.

7. HR's controlling the build team, seriously yall removed hugos beautiful lab.

8. Dying playerbase due to corruption in the staff team, seriously I appealed a mute for hackusation after I messaged a staff member 34 times while they just keep pvping. (by the way the staff that punished me denied my appeal...)

9. Lag on various servers all the time.

10. Players ddosing eachother, seriously once a man had 2000 ping because he pissed a guy off.