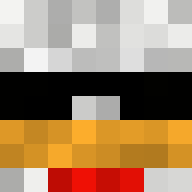 New member

Joined

Dec 26, 2018
Messages

3
Likes

1
My IGN: ThatGuy601
Platform: Server
Punished by: ItzNoah
Reason: Inappropriate Language / Bypassing
Date Of Punishment: 22/05/2019
Why You Should Be Unbanned / Unmuted: I understand that i got warned but i thought not saying the world fully was not violating the rules so i said a bad word again and eventually ended up getting muted for 1 week. I understand my mistakes and i will definitely fix my mistake and silly behaviour when / if i get unmuted. I couldn't control my anger when i got scammed and i kept saying some bad words which is truly my fault and thats why im extremely sorry. I should of listened the first time and im sorry sincerely ThatGuy601.