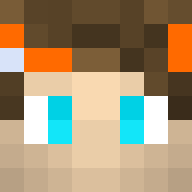 Well-known member
Staff member
Manager

Joined

Jul 21, 2018
Messages

286
Likes

1,435
It has been almost exactly 16 months today since we released our Prisons gamemode for the first time, and it was met with huge reception! Sadly the playercount quickly fell due to the complexities and tediousness of the gamemode. But today I have good news! We have spent months behind the scenes redesigning Prisons in a way that eliminates those issues. We think our overhaul maintains the unique feel Prisons has but without the complicated systems and long travelling time (oh and we made it 1.8)!
So I'm going to outline some of the changes we've made and what you can expect from Prisons, but first and foremost I'm sure you all want to know WHEN it resets?
Prisons resets on Saturday, June 29th at 5pm UK // 12pm EST. You can connect on 1.8-1.14.2 and Prisons will now be semi-OP, so efficiency 10 etc. So, here's some more details!
Travelling & Selling
No more balloon! You now travel to and from locations in a much simpler way; you just teleport there instantly. So from spawn, to mines, to plots, no more long travelling on the balloon, just one click and you're there!
Selling is also much easier now, no more are you required to travel all the way to spawn each time you want to sell your loot. Simply do it at the mines using /shop or /shop sellall
Mine Progression
As always, there are 26 mines ranging from Mine A to Mine Z. Each player starts at Mine A and the goal is to earn money through mining and other forms of income to progress through the mines, each mine costs more to unlock than the previous mine but each mine also has more valuable blocks than the previous mine! Once a player reaches Mine Z they will have the option to Prestige, as covered below.

Prestige
A player at Mine Z has two options, they can either just stay at Mine Z forever or they can choose to Prestige for a high cost. When you Prestige your mine progress resets entirely, sending you all the way back to Mine A and locking all other mines so you can unlock them again. Players do however keep their balance, plot, inventories and enderchests when they prestige so it's not a complete loss. Players are also rewarded with 1 Prestige Coin every time they prestige, which can be used to buy unique upgrades like an earnings boost, or special custom items (see below!)
Economy
As I said we are hoping to maintain quite a unique feeling to Skycade Prisons, and one of the ways we're doing that is by expanding the idea of grinding and making money on Prisons. As always players are able to mine and sell their blocks to earn money, and we expect this will be what most players will choose to do, but we're also introducing two alternative methods that both have unique rewards that mining does not have.
These two methods are Fishing and Mob Grinding: at various points throughout the mines you will be able to find pools of water or areas with mobs spawning in. Both of these are treated as unique, and both allow you to level up your abilities. Fishing and Mob Grinding will both earn you money, but also they will give out rare rewards like custom enchants and custom items. Levelling up your Fishing and Mob Grinding will allow you to improve your chances of getting the rare rewards, and increase your money earned from them!
Rare Items and Custom Enchants
We have a ton of custom enchants and rare items for players to discover and put to use in Prisons, and they will all be unlocked in various ways. We've purposely designed it so that players are gradually introduced to these items and enchants over time, so they're not all put on you at once and it's a much smoother learning curve. And in a first for Skycade, enchantments now have a rarity status ranging from Common to Legendary. The rarer the enchant, the harder it is to get and the more valuable we think it is!
You can view the custom items >
here
< and the custom enchants >
here
<!
Gangs
Players will be able to organise themselves into 'gangs'. Gangs are a group of players that have decided to team up, and will benefit from various things such as a team to PvP with, an earnings boost through gang-wide boosters, gang specific missions, gang banner, and a gang name. Gangs will gradually unlock features as they gain experience which will be based on a gang's mission accomplishment. Missions will just be things like mine X amount of blocks, kill 5 players, catch 100 fish etc!
That's about all we have to announce, there's a lot more detailed content to be discovered when you log on but we like to keep the announcements at least a little bit readable!
This has been one of the most fun projects to work on in a long time and we're all really excited about it, we really hope you guys will enjoy playing as much as we've enjoyed working on it. Remember, June 29th 5pm UK // 12pm EST
See you then!