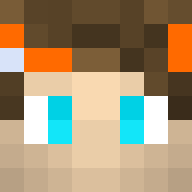 Well-known member
Staff member
Manager

Joined

Jul 21, 2018
Messages

269
Likes

1,318
Hello fellow Skycadians. The time has come, If you all do not remember back in February of this year the lord and savior himself "WelshAlex" and I had made a small bet with eachother. Please read this thread if you are not familiar with it.
https://skycade.net/threads/bet-with-welshalex.17260/
(but do not reply because thats necroposting)
Ok anyways. I am here to remind you to please not join prisons. It will not be fun and 'Alex' will legit make me change my IGN if you join it. Like I don't even know how to change my IGN like what the frick thats gonna be a challenge in itself. But, if you do end up playing prisons and decide to go against my wishes to defeat 'Alex' you will have to promise me 2 things.
1. Whenever 'Alex' is on target him as much as possible, whether that means killing him or taking his ores when hes mining. I dont know what the thing with prisons is but target him and get his fricking hecking materials so he cant do anything.
2. Anytime you see 'Alex' on tell him that he smells for me please.
I will not be logging on to prisons as long as the bet with the "Alex" man is still going on. If you wish to join me feel free to. Or if you wish to join 'Alex' you can if you want ill just cry alot.
<3-Sara
Play Prisons if you want Sara's IGN to be 'x_EGirl_xUwU'
14

3