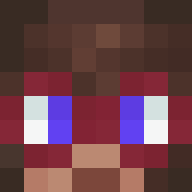 Investigative Reporter
Diamond
Gold

Joined

Aug 8, 2018
Messages

423
Likes

271
Websites like Youtube, Reddit, and more all have the capability to send push notifications through your browser.
XenForo, the forums system used by Skycade has support for Push Notifications in version 2.1 using PHP 7.1 and the GMP Extention (for PHP 7.1). My suggestion is to enable this function, so users who wish to be alerted more than just a number in the name of the tab, or the number by the icon (message/alert) are able to be. I myself would find this useful as I don't always have the tab open, yet like to be alerted when I get messages or general alerts come in. This would also be useful for staff so they can keep up for threads, and messages when users need help, they can easily notice they got a message/alert!
EDIT: Link to info from XenForo site, posted by a XenForo dev.
https://xenforo.com/community/threads/push-notifications.154592/
(Please alert me if it's not allowed to link. I'd been informed before that linking XenForo was okay, however, if, in this circumstance it is not allowed to link, please let me know so I can fix it ASAP
)
3