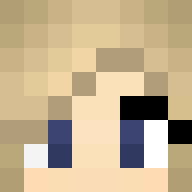 New member

Joined

Jul 29, 2019
Messages

2
Likes

0
I appealed 2 weeks ago.

My IGN: Splinky9
Platform: (Discord, server, forums). Skycade.net
Punished by: Distqelth
Reason: Malicious Hacks
Date of punishment: 30th July 2019
Why you should be unbanned/unmuted: I sincerely apologize for hacking. I have learnt my lesson and will never commit to doing anything as scumbagy again. I hope you can forgive me as I love Skycade and I'll let you visit my plot on the Creative server. I've started working on an LGBTQ+ supportive plot and I think you'd like the colourful beds in the style of the LGBTQ+ flag. (I've deleted my hacked client now.)

Yours Sincerely,
CharlottePurplesky.
Last edited: