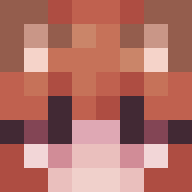 New member
Iron

Joined

Jan 6, 2019
Messages

14
Likes

0
Hello! Good Morning, Good Evening, Good Night, and Good Afternoon.
I am here to announce that me, (StarAbyss18) will be recruiting for a skyblock team.
All you need to do is answer these questions, wait a bit, and you might be accepted or not depending of what you say.
Discord: StarAbyss#3948 (PM me when you're done!)
1. IGN?
2. Do you have schematic?
3. Building skills 1-10
4. How long a week will you be on for?
5. Do you understand that you will need to help everyone on the island?
6. Do you understand you will not be on the island anymore if you have more than 3 strikes? (Hacking is 100% getting you off too.)
7. Are you okay with being on youtube?
8. Do you understand that if you steal that will be 1 strike?
9. Is it alright if I put your timezone, ign, and how many strikes you have on an island board?
10. Timezone?
11. You will need to have proof that someone stole your items, alright?
12. Don't say anything bad about other people on the island.
13. If you have a player report, just send me proof and I'll put in a player report. Understand?
14. Do you understand that if you steal, none of your items will be given back?
15. Discord name and #
16. Don't brag, that's rude. Okay?
17. Even if you don't agree, don't say anything bad about a persons religion, beliefs etc. Understand?? (That will get you 2 strikes.)
18. Have fun!

GOOOD LUCK EVERYONE!!!
Oh yeah, always remember. STICK. TO. THE. FORMAT.