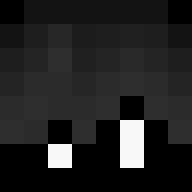 Mod
Staff member
Moderator
Diamond
Iron

Hey, it's been a bit. Also, idk if this has been suggested
But anyway, I logged onto the server today on kitpvp. Just hanging out with people.
I found someone using AS, so I remembered to use /report. Boom banned and I liked that, a lot better now and more efficient than trying to contact staff from other modes.
But then I saw it, more hackers came on, so I thought, "Ok I'll just /report"
Did it on three different hackers, now I thought the cooldown was a good touch to make people not spam it, but after 5 minutes of not being able to use /report I just logged off, I couldn't record and report on the forums like I usually did because I was pressed for time and had to do stuff.
Rather than a 5 minute or more cooldown on the whole command, please adjust it to this
You as a player can only report a player once every 5 minutes instead of the whole command being blocked for a bit for you, this would stop the people who scream hacker in chat and try to spam /report. As well as it would help with the problem of multiple hackers coming on. Again I have no clue if this has been suggested before. Also what I meant about you as a player, I meant it wouldn't stop others from reporting that same player.​
1