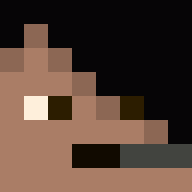 New member

Joined

Feb 26, 2020
Messages

2
Likes

0
My IGN:
Reallyweirddude
Where is the bug happening?
Skyblock reward crates, though it could be all reward crates.
Brief description of the bug:
It can allow a player to steal anything they want out of the reward crates. Keys sometimes work.
Normally any item taken from the crate is automatically removed from the player, but this fails to happen and the player can steal from the crate.
Example: Using voting key to get a reward and then stealing a lunar key worked when testing this. Out of 3 times it worked once.
I'm running Minecraft 1.15.2 with Optifine installed.
Describe how to do the bug:
1.
Vote for the server
2.
Use the vote key on the vote reward crate
3.
Wait for it to give the reward
4.
Hover the mouse over one of the items in the crate
5.
Press any key 1 - 9 to add the item to the hotbar
6.
Immediately press Esc after adding the item, there can't be much delay.
Video/photo proof:
The key didn't work in this video but it did when I first discovered this bug. I took two takes of this video, I tried this 3 times in total. I recieved one shulker box.