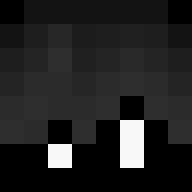 Well-known member
Diamond
Iron

Joined

Nov 10, 2018
Messages

1,230
Likes

319
The idea at hand is something another server used, Badlion, whenever a player was punished with a ban instead of not being able to log into the server they would simply be able to log into the hub so they may go onto the forums, as well as blocking them from logging into any of the servers.

The idea would work in a similar way, whenever a player would be punished with a ban, they would be frozen in the same way a staff member who hasn't logged into their verification code on a new IP, that account would be frozen in hub and would not be able to speak, only allowing them to click on a link in chat that only they saw which would contain the link to give them a forums account to appeal. I feel this would work out well for the staff instead of having to do the appeal through discord as well as making it easier for the staff member who banned that player to respond to the appeal without having another staff member have to give it over to them after receiving the appeal and not having the staff member who banned that player not be online.

I do see this as a win for the players as those without discord can appeal through the forums instead of actually having to either download or add a discord that they weren't planning on joining. The forums are really for the players who actually use the server's forum for they'd make an account and if they got banned they can use the forums to appeal otherwise those without an account can't use the section of the forums that their appeals were meant for.....


(What would happen to a banned player)
The players who are banned would at first be kicked, then they can log back in if they want to make a forums account and wouldn't be able to type commands and can't move, and they would just be sent a link in which they can use to make a forums account every minute or so.

This could be used for muted players in another way for when they log in they'd be asked only once each time when they log if they'd like to appeal their mute punishment.
1