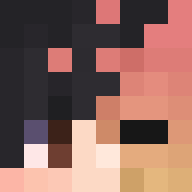 Just a Massive Weeb!
Diamond
Gold
Iron

Joined

Dec 16, 2018
Messages

22
Likes

1
Did post this in Report Player by mistake my bad.
Your IGN: Java_Coder
Where is the bug happening? (Factions, Skyblock, Discord, etc.): Skyblock
Brief description of the bug: Buying a full inv of Lava Buckets costs 2.25 Million
Describe how to do the bug: So when i brought a full inv of lava Buckets instead of spending the right amount for example i had meant to buy 33 but instead it made it buy 2500 and idk what the devs set it to there so instead of me spending 29,700 what he should be as i had 3 slots taken up. it made me spend 2.25 Million as you will be able to see in the video. so it possible to get the other 2.2Million (rounded down) as it was just easier then doing the maths of taking away 29.7k from 2.25M.
Video/photo proof: