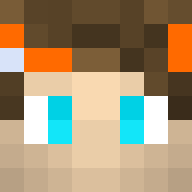 Well-known member
Staff member
Manager

Joined

Jul 21, 2018
Messages

286
Likes

1,435
Hellooooooooo, 2nd announcement of the day! Check out the Emerald Rank announcement
HERE!
The moment so many of you have been waiting for has finally arrived, another Skyblock reset! We've got quite a list of changes for you based heavily on feedback from Skyblock's most active players that we hope you're all going to enjoy.
Skyblock reset is on Sunday, August the 11th at 5pm UK / 12pm (mid day) Eastern!
Let's just jump right until our list of changes, then, shall we:
- Removing the Spawner Merchant NPC, meaning players no longer have to unlock access to place certain spawners. If you have it you can place it!
- We're increasing the default island size for all players from 100x100 to 150x150, and we're also going to be selling the option to upgrade your island size all the way up to 300x300 on the store!
- We're moving over the enchantments system from Prisons to Skyblock, which you can read about in depth >
here
<
- We're introducing several custom items from Prisons to Skyblock, like the rename tag and the protection orb. These will be accessible through /oshop and crates!
- We're adding MINIONS to Skyblock! We have a range of minions that players will be able to access, including a farmer minion and a fisher minion. The minions will help you gather resources and earn money, and are upgradeable.
- Bringing the lottery plugin that we have on factions over to Skyblock as well.
- The economy will be a lot more focused on melon farming, meaning spawners will still play a part but will be a considerable amount less valuable than they were this season.
- A few quality of life fixes like making the nether roof flat and so on!
That's about it, I'm excited to see how the economy develops and which methods and minions people decide to work with. Let us know your thoughts below, and remember it's SUNDAY the 11th of August at 5pm UK / 12pm Eastern!