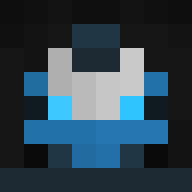 New member

Joined

Dec 3, 2019
Messages

1
IGN: Feytey (Also effecting friend: LowToof on our island)

When placing spawners on our skyblock base a friend and I have come to notice that the spawners will work for a seemingly random amount of time, sometimes only 5 minutes and other times upwards of 20-25, however we are always met with the same end-result of the spawners simply stopping, no mobs spawning, absolutely nothing happening after it was just working seconds prior. Trying out a variety of different things we found that the only way to re-start the spawners was to break them with a silk touch pickaxe and then re-place them back down, at which point the spawns would continue as usual, only to eventually stop again and require this entire process to be repeated. Every other island I've visited the spawners seem to work perfectly fine without any outside interaction from the players after they are placed, leading me to wonder why our spawners will work perfectly fine only to suddenly stop completely until fixed manually.

Thank you in advance for any help you can give on this subject, it's very annoying as we are trying to figure out how to set up everything for when the next season begins here in a few days.