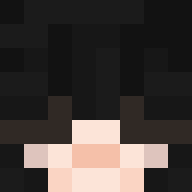 Zeleteurmind <3
Diamond

Joined

Aug 3, 2019
Messages

57
Likes

39
If you haven't seen already, last week I drew myself and s few of my Skycade pals. (Check it out here if you haven't already:
https://skycade.net/threads/skycade-pals-drawing.29947/#post-116829
)
So here you have 8 of the mods/admins. Yes I know there are more staff etc but I only wanted to draw 8 as that felt like a good whole number. Here you have
@iiSpace
,
@WelshAlex
,
@Joostagram
,
@NightsPath
,
@Th3VIk1ng
,
@nocookies4me
,
@Sara7645
,
@Taon2
. Can you guess who is who xD?
I used their profile pictures and/or previous and current skins to do this. Of course I have no idea what they look like in real life so I stuck with brown hair as a general hair colour unless a forums profile picture said otherwise.
Here if the final piece! I hope y'all like it.
Changeurmind
Senior Reporter at The Washington Foaps, smp addict, and pwarp Truck associate/manager
10

3