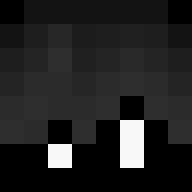 Well-known member
Diamond
Iron

Joined

Nov 10, 2018
Messages

1,505
Likes

424
1. Currently being developed
2. Skycade so far has no reason to remove Skygrid, but Prisons? Seriously? Prisons is more populated that Creative most of the time! If Skygrid isnt getting removed, so will any other server. +.01 for variety tho
3. Minigames have been tested out in the past, we arent adding them. If you want a minigames server, here is not the place. Build-offs happen a lot on Creative, most in private, but a few staff build comps have happened and they draw HUGE numbers of players to Creative.
For your first point, it hasn't been confirmed if they are actually making/releasing a new anticheat for a bit, but rather tweaking the current one heavily
The second one, Taon said just recently they have other plans with skygrid and going to do something with it later.
And yeah minigames are a no go here.