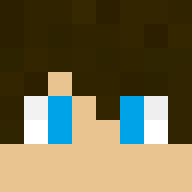 Systems Administrator
Systems Administrator

Joined

Jul 21, 2018
Messages

68
Likes

164
Yesterday SMP was down for maintenance, the reason for this was the upgrade to 1.14. We've been working on converting our plugins and systems to be compatible with 1.14 and waiting for it to be stable enough to play. We've run tests on anything we could think off before we made the change on our production SMP game mode.

SMP has after the upgrade, not been running very well on 1.14. From what we've seen stability wise 1.14 is worse than the switch to 1.13 was in terms of lag. The new content seemed very liked, but many of our players were scared off as a result of the amount of delay, we've seen these comparing statistics to last weekend.

We have been looking to improve the performance of SMP, but the main problem doesn't seem solvable in a matter of days if at all. We hope that the Spigot team can make 1.14 more stable in terms of performance, so maybe in the future, we can try out upgrading to 1.14 again.

We've therefore decided to roll back to 1.13, and your progress is back to where it was right before the upgrade to 1.14. We're very sorry for those who liked the change to 1.14, we also very much liked the pandas and other things 1.14 introduced, but it needs to be playable! We're sorry for the inconvenience this has caused, and the lost playtime you had since the upgrade made yesterday evening.
15

2