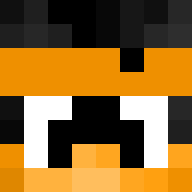 Active member
Iron

Joined

May 23, 2019
Messages

119
Either get on kit and deal with it yourself or deal with the quick and fast report. Thank you and start banning.
My user: Look in video or delete me off forums for reporting But Mr_Ducky_Duck
user I'm reporting : I am being nice and posting it here : PugQueen1122
Other users are also cheating so you can come on the server.
If you are not gonna deal with the report don't respond to the thread as other staff will greatly take it.
Video is in linked
1