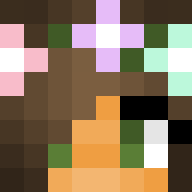 New member

Joined

Jun 25, 2019
Messages

9
Likes

0
I'm QueenOfAnubis.

The faction Unknown has been storing a significant amount of their f top value in their ender chests and their balances. Keesie, the richest player on skycade, has over 3 billion dollars. There should be a balance limit like 200 million dollars should be the limit for a player's balance. And their faction bank balances should also have a limit of 200mil. Going past 200mil is the same thing as making an "unraidable" base because their f top value is not available to raid by other players. They can easily buy a lot of spawners and place them down at the end of the season to win f top. Keesie has told me personally that they have about 400-600k points worth of spawners in their ender chests and balances.

The spawner interest rate is so low that it barely makes a difference on f top value. Even if a faction has about 60k points, our faction, it won't be able to reach 600k points just by interest.

Cactus farms make more money than Iron golem spawners. This pisses me off because wtf??? the economy needs to be fixed.

Also genbuckets and TNT should be cheaper. The whole point of factions is to raid and build bases. It legit took me about 10mil to make an obsidian box and another 20mil to make 10 cobble walls around it like wtf??

and TNT is dropped by creeper spawners but extremely rarely. If some faction doesn't have creeper spawners, how r they able to raid big bases to get creeper spawners lol??

And what the actual hell like why are dispensers and raiding supplies so expensive??? like 64 dispensers is 154k like what the actual hell?? this discourages raiding with big cannons, no wonder people on skycade make 420 roof cannons to try to get in big bases.

Also printer mode, u guys gotta enable carpets, trapdoors, ladders, etc cannoning supplies.